In honour of Women's History Month & International Women's Day, we wanted to shine the spotlight on Australia's remarkably talented women woodworkers. Meet a few of Handkrafted's fantastic female furniture makers, who have carved out big names for themselves in this male-dominated domain. 
Women have played a critical role in the woodworking sector for centuries, despite often sliding under the radar. Fortunately for us and the furniture industry as a whole, more women have begun to occupy a prominent space as woodworkers. Through our platform, we want to continue to help female woodworkers – like those you're about to hear from – gain the exposure they deserve.
HISTORY AT A GLANCE
Over the last two centuries, some women have made a big name for themselves, though too often in the shadow of their male partners. Did you know that an American Shaker woman, Tabitha Babbitt, invented the first circular saw? We didn't.
From Charlotte Perriand to Margaret MacDonald Mackintosh and Eileen Gray, female furniture designers inspired some of the biggest movements throughout the last two centuries – Art Deco, modernism, and more – at a time when leading furniture designers were nearly all male. Too often, though, we don't hear of women woodworkers attributed with accomplishments of this calibre.
The infamous Ray Eames, for example, made ground-breaking contributions in the fields of architecture, furniture design, industrial design, and manufacturing. She embraced her era's visionary concept of modern design as an agent of social change, elevating it to a national agenda.
But, thanks to Ray's male pseudonym and focus on the Eames chair, many unknowingly ignore the great strides she individually made in the design industry. Her husband and design partner, Charles, famously said, "Anything I can do, Ray can do better."
This is the type of sentiment we hope to hear more of when it comes to female woodworkers. Luckily, our maker couples have made a promising start!
Just a few decades ago, being a female furniture maker was an anomaly. In recent years, we've witnessed tremendous crossover between women who sway back and forth between architecture, interior design, and furniture making; it has become less and less rare to be a woman in the industry. We hope this trend will continue to lead talented women to the hands-on woodworking we value and showcase at Handkrafted.
LET'S HEAR IT FOR THE LADIES
Laura McCusker in Hobart, Tasmania. Image Credit Bo Wong of Design Satellite (check out their feature on Laura here) 
Not to mention, being a woman woodworker comes with pretty sweet benefits and acclaim.
"Being a female woodworker is a really liberating thing," said Tasmania-based furniture maker and mum, Laura McCusker. "You can live where you want to live and you can have kids."
Juggling between family and business as a working mum in any industry is complicated. But, Laura feels it's probably less difficult to be a woodworker mum than a mother who works in the corporate world.
Female woodworkers are self-directed, make their own rules, and most importantly, make their own hours. Like our maker fathers, several mums who make furniture for a living see it as a career that allows them to strike a work-life balance.
Being female in a historically male-dominated (or so it seemed!) industry is itself an admirable point of difference. Thus, female furniture makers tend to be admired for bringing a praiseworthy approach and unique outlook to the craft.
A general consensus amongst the female makers we spoke to was that although they enjoyed art and creation from a young age, many did not envisage woodworking or furniture making as a viable – or even possible – career.
This often spawned from not having role models in trades, a lack of exposure to the craft in school, or inheriting the idea that a woman's place was as a designer or architect (not a maker).
Laura McCusker also spoke of celebrating the collaborative ways women tend to work.
"With genuine collaboration you get better outcomes, but it's also a really rewarding way to work," Laura claimed. "I think there's a lovely way that women work together very collaboratively. It's a pleasure."
"It's not just a male-female thing," Laura clarified. "We can all learn from each other."
One of Laura McCusker's beautiful pieces
Two talented Handkrafted makers who can teach us a thing or two about excelling as woodworking women – Sarah Carrucan and Leah Hudson-Smith – also offered up their first-hand accounts:
SARAH CARRUCAN of LILLIER
Only after 10 years of working an office job as a lawyer did Sarah embark on a journey that harkened back to her childhood love of woodworking.
Sarah produced her first wooden creation – a tiny rocking horse – when she was a little girl, from random wood she'd found in the woodpile. "I remember using my dad's drill (without permission!), and gluing it all together with cheap PVA glue," she reminisced.
When Sarah bought a house, she began fitting it out with self-made furniture. A few years into her law career, she dropped back to four days a week, and completed two certifications in Cabinet and Furniture Making.
"When I first started making pieces for my own home years ago, I used to feel intimidated going into the local hardware store to buy tools or timber. I'm far more confident now and I think that comes with practice," Sarah said.
"I don't feel out of place. More than anything I feel like I am where I should be," she concluded. "I make pieces that will last generations, and will be used – and loved – every day."
Image Credit Bluestone Magazine
LEAH HUDSON-SMITH of PONO
Handkrafted maker, Leah Hudson-Smith, is one who followed the designer-to-maker trajectory. She has worked for renowned architecture firms including Wood Marsh, Bates Smart, and Hassell, and only last year became heavily involved in woodworking fuelled by the desire of wanting quality furniture for her own home.
"I foolishly thought: If I can design and draw good furniture, then how hard can it be to make it?" Leah confessed. "I started making stuff in the backyard of my share house in Fitzroy. I now work out of the Pop and Scott workshop in Northcote as a part-time furniture maker."
"Woodworking for me is a way of getting back to the world of craft and making I grew up in," Leah said.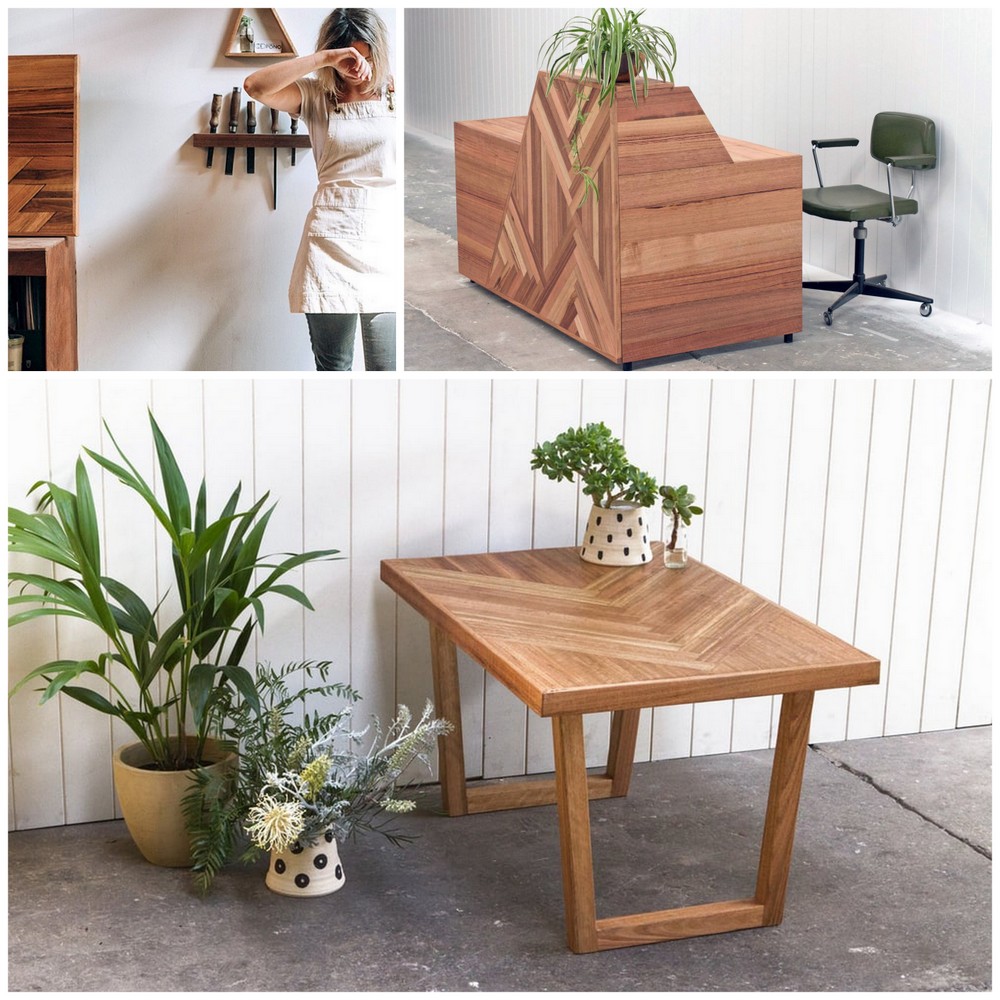 BUILDING A COMMUNITY
With the proliferation of social media, web forums, and platforms like Handkrafted, women woodworkers have built a widespread, welcoming community to support one another.
The virtual world of like-minded people at our fingertips has also facilitated the creation of a digital environment where women woodworkers can unite and learn from one another. For starters, there's the womenofwoodworking Instagram account and hashtags exclusively for #womenwoodworkers.
Plenty of female woodworkers have also made a big name for themselves on social media; some of their accounts have attracted tens to hundreds of thousands of followers. A few ladies we keep tabs on are: @ArieleAlasko, @AleksandraZee, and @_Amy_Grigg_.
Laura McCusker said she often follows and interacts with fellow female woodworks on social media, which has validated that she's not alone in the industry and this ever-shrinking world.
"Over the last two years, I've noticed that there's a cohort of women [on social media] who are doing some really great things," Laura remarked.
We couldn't agree more. It's an absolute pleasure to support talented women woodworkers in our communities who build incredible custom furniture to last a lifetime. We're optimistic to hear that the gender gap appears to be closing, and we aspire to feature more and more women woodworkers across our site in the future.
In the words of Laura: "It's really nice sometimes to feel like you're not the only freaky female woodworker out there."
---
You'll find many more female woodworkers when exploring our website … here's just a few more:
TARA WILCOX  of REDFOX & WILCOX (Fitzroy, Victoria)
ELISE CAMERON-SMITH (South Coast, New South Wales)
ALICHIA VAN RHIJN of HEARTH COLLECTIVE (Yarraville, Victoria)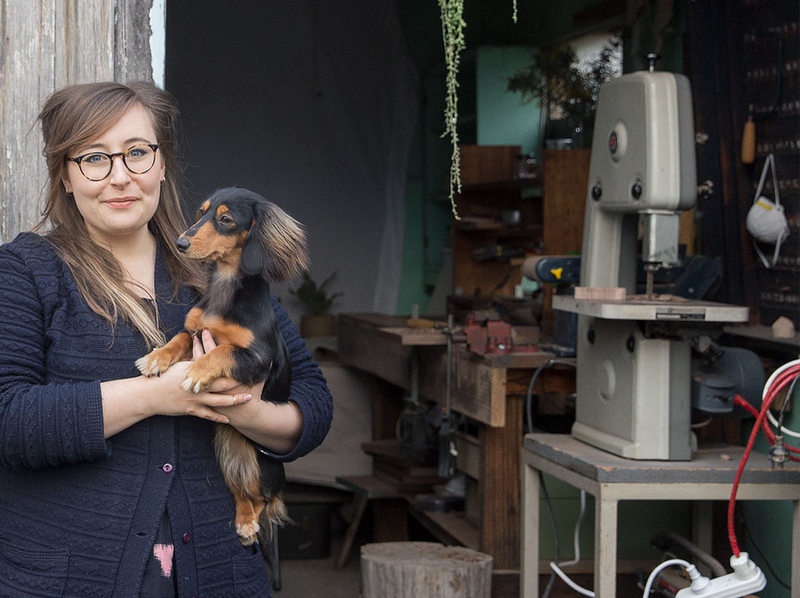 Comments